Joyful Play is an adaptation of the lively first movement of Children On the Playground for Solo Violin and Strings for two pianists sharing the same piano (called four hands). The music portrays an eight-year-old alpha kid leading a mini-mob of friends On the Playground. They conjure up something grand and vivid in a schoolyard or in a park somewhere, imaginations sparked and inspired into spontaneous, epic, megalomaniacal glory so typical of imaginative young boys and girls who put up with it. A short cadenza brings them back down to reality, and the fun continues.
This arrangement for piano was premiered by the superb mother-daughter duo Rose Shlyam Grace and Eda Shlyam on July 5th, 2015 at the Timucua White House and later recorded for release. That recording is released in atmos® and High Definition stereo on Apple Music, TIDAL, and wherever you stream music. 
Joyful Play was performed a second time at Timucua, at another CF2 event on October 1st, 2021 by Rose Grace and Barry Snyder (Rose's mother, Eda, was under the weather – thank you Barry for saving the night!). 
"Joyful Play" for Four Hands Piano was selected to be included in Timucua Arts Foundation's first official publication Piano Anthology No. 1, an anthology of eleven piano compositions from the Central Florida Composers Forum. The works featured span the last 25 years, with seven of the eleven works composed in the last decade. Curated and edited by composer and Artistic Director Benoit Glazer,  this anthology is both a testament to the talent of Central Florida composers, and a pack of musical possibilities waiting to be explored by adventurous pianists everywhere.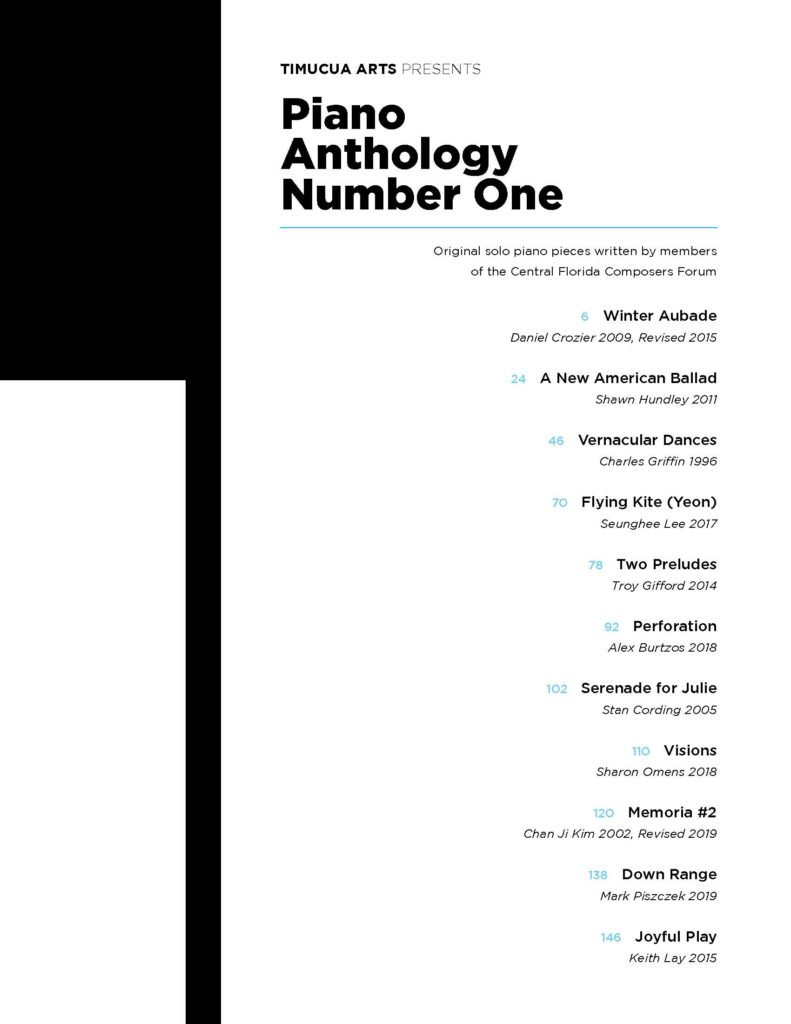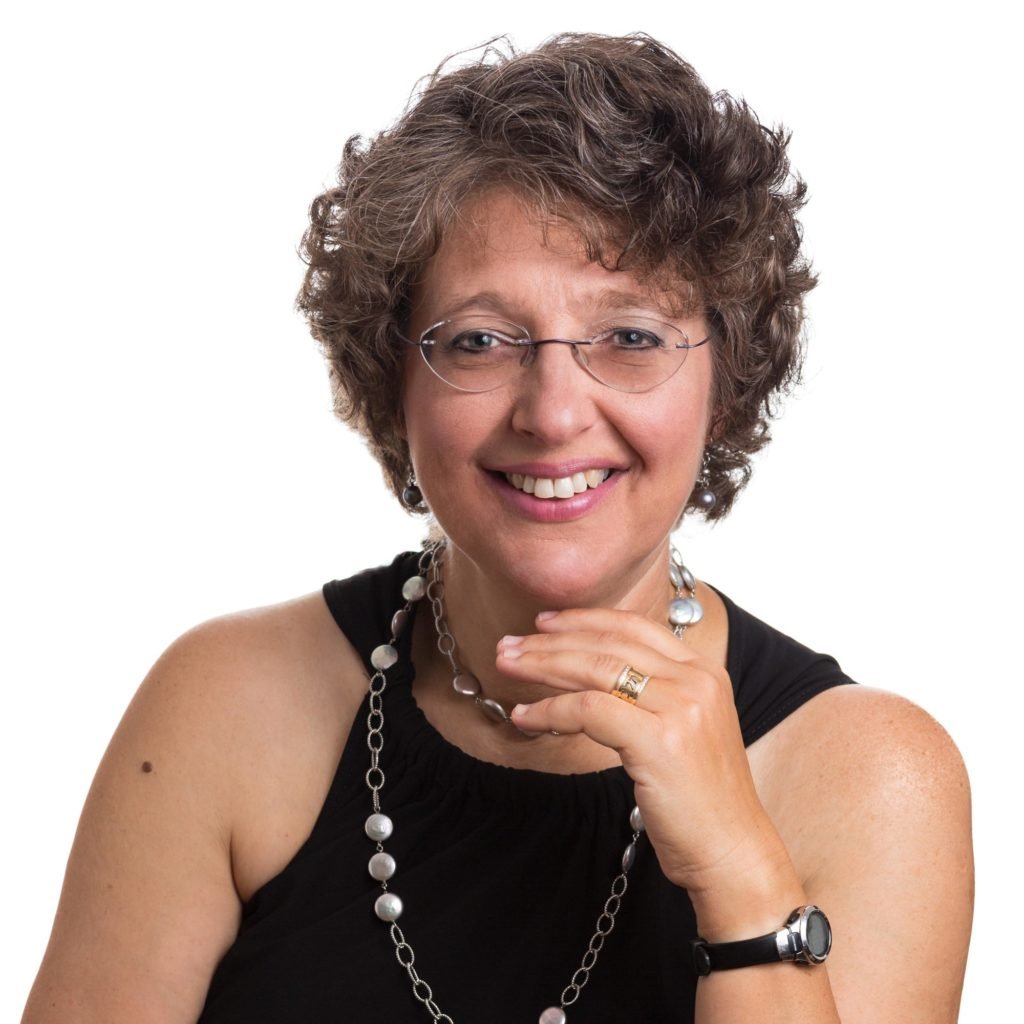 Rose Shlyam Grace, a Russian-born pianist, has concertized throughout the United States as a soloist and chamber music recitalist. In recent years, Miss Grace has been a featured artist and guest presenter at several music conferences, including the International PAMA Symposiums in NYC, the National MTNA Conferences and the Florida Flute Association Conventions. This coming summer, Rose Grace and Terrance Lane were featured as conference presenters at the International Conference on Interdisciplinary Social Sciences in Oxford, UK, and International Conference on new Directions in the Humanities in Madrid, Spain.
Miss Grace serves as an Associate Professor of Piano at Bethune-Cookman University in Daytona Beach, Florida. She is the founder and director of the B-CU Music Outreach Program, featuring college music students in live presentations of classical music throughout the Volusia County Public Schools, for which the Florida Department of Cultural Affairs presented her with the Diversity and Inclusion Award in 2017. In February 2021, Rose Grace and the B-CU Music Department were awarded a generous grant from the Pabst Steinmetz Foundation to launch a new holistic arts, health and wellness training program in the state of Florida. This program is an extension of the Annual Music and Medicine Symposium, which Rose Grace and Diana Lee co-chair at Bethune-Cookman University for its students and the community at large. In the summer of 2021, the holistic arts and wellness program was featured in a national podcast through the "Arts for the Health of It" organization. In July 2021, Miss Grace joined the Dr. Mary McLeod Bethune Statuary Fund delegation and recent B-CU music graduates to perform for the celebration and dedication program of the marble statue in Pietrasanta, Italy, which will be later installed in the Capitol's Statuary Hall in Washington, D.C.
During the summers, Miss Grace has taught at the Interlochen Center for the Arts Music Festival in Michigan, the Castleman Quartet Program in Fredonia, New York, and most recently, at the Buffet-Crampon Clarinet Academy in Jacksonville, FL, and the Blue Lake Music Festival in Michigan. Miss Grace served as a member of the 2018 MTNA National Conference Planning Committee, which was held at Walt Disney World in Florida. Shecan be heard on several recording labels, with a recent CD release on Albany Records entitled, Vibrations of Hope: Music of the New Millennium. She holds a DMA from the Eastman School of Music, an M.A. in Musicology from the University of Chicago, and a B.M from the Oberlin Conservatory of Music.
Russian-born pianist, Eda Shlyam, has led a distinguished performance career in both the former Soviet Union and USA as a soloist with leading symphony orchestras, chamber groups, collaborative artists, and as a television and radio artist.  She has been a frequent guest artist on the nationally broadcast "Morning ProMusica", WBUR, and WGBH radio programs.  Her musical upbringing was influenced by a combination of great piano traditions, passed down by such teachers as Lubov Zalkind, Schnabel's teaching assistant, Abram Shatzkes, Medtner's pupil, and Nathan Perlman, pupil of Neuhaus and Nikolayev.  After having graduated with honors from the Leningrad State Conservatory, where Ms. Shlyam received her Masters and Doctorate degrees in music, she began a prominent teaching career with her first appointment as an Associate Professor of Piano at the Sverdlovsk State Conservatory.  After immigrating to the United States in 1979, she continued her teaching career with an appointment to the piano faculty at the Longy School of Music in Cambridge, MA, from which she retired in 2012 with a title of Professor Emeritus for a distinguished career as a teacher and performer.  Throughout her career, Eda Shlyam as been a highly sought-after performer, teacher, coach, clinician, and adjudicator, having mentored many gifted young pianists who have gone on to win prizes in prestigious international and national piano competitions, perform as soloists with symphony orchestras throughout the United States and abroad, and now hold teaching positions as part of distinguished music departments at colleges and universities.