Keith Lay, composer - in - Paradise
Children On The Playground is a 17 minute, three-movement Concerto for Violin and Strings that strives to engage the audiences' imaginations through story and uncluttered composition.
 Milan Palá's performance barely contains his Puckish energy –  masterfully gliding and taunting the Brno Contemporary Orchestra like a (slightly dangerous) musical Peter Pan.
Children on the playground: the music
"...It seems his natural language is pretty easy to take, and I think it's a credit to him that he can write something in a more traditional vein that still sounds genuine and fresh. It's a lovely, well-crafted work."
In the first movement, "Joyful Play," the soloist portrays an eight-year-old alpha kid leading a mini-mob of friends. Each friend is represented by one of the five choirs of the string orchestra. These kids are conjuring up something grand and vivid on a schoolyard or in a park somewhere. The solo violin (here we see Sir Tamas Kocsis with the Orlando Philharmonic Orchestra) sparks and inspires the other kids' imaginations into a hugely dramatic, semi-evil, megalomaniacal glory, so typical of kids. The cadenza brings them back down to reality, and the fun continues. I felt the traditional sonata form suited this story nicely.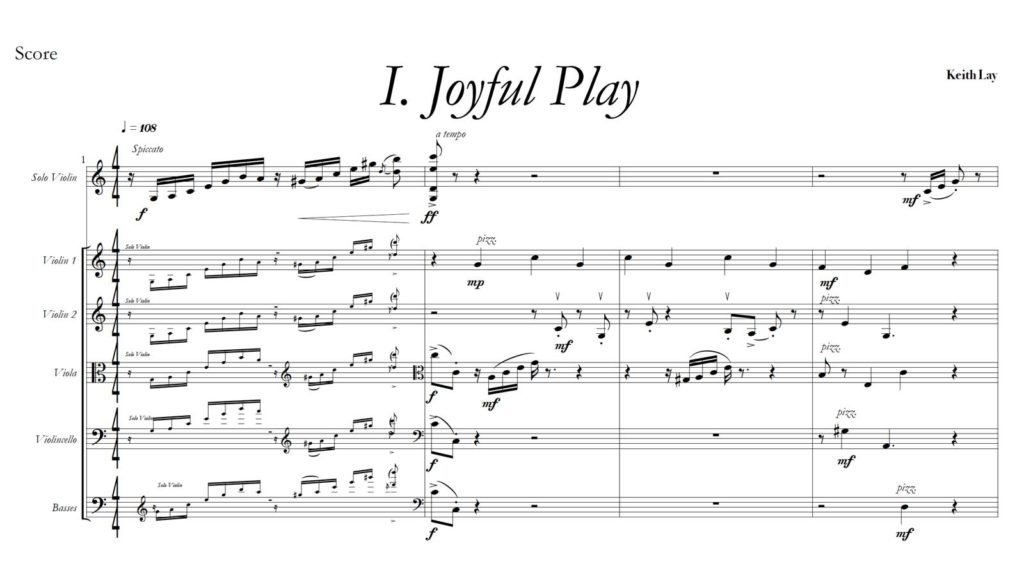 The best aspect of "On the Playground," a de facto 15-minute concerto for violin and string chamber orchestra, was its bracing musical language. Mr. Lay has a distinctive compositional voice. – Anthony Tommasini, NYTimes
While creating the second movement, "Yearning," I remembered my own adolescent feelings of melancholy. I'd seek refuge via rapturous escape in the sky. The luminous sonority of high strings in diatonic clusters is like high-altitude clouds and provides a setting for the long, sweeping solo phrases seeking a soaring deliverance.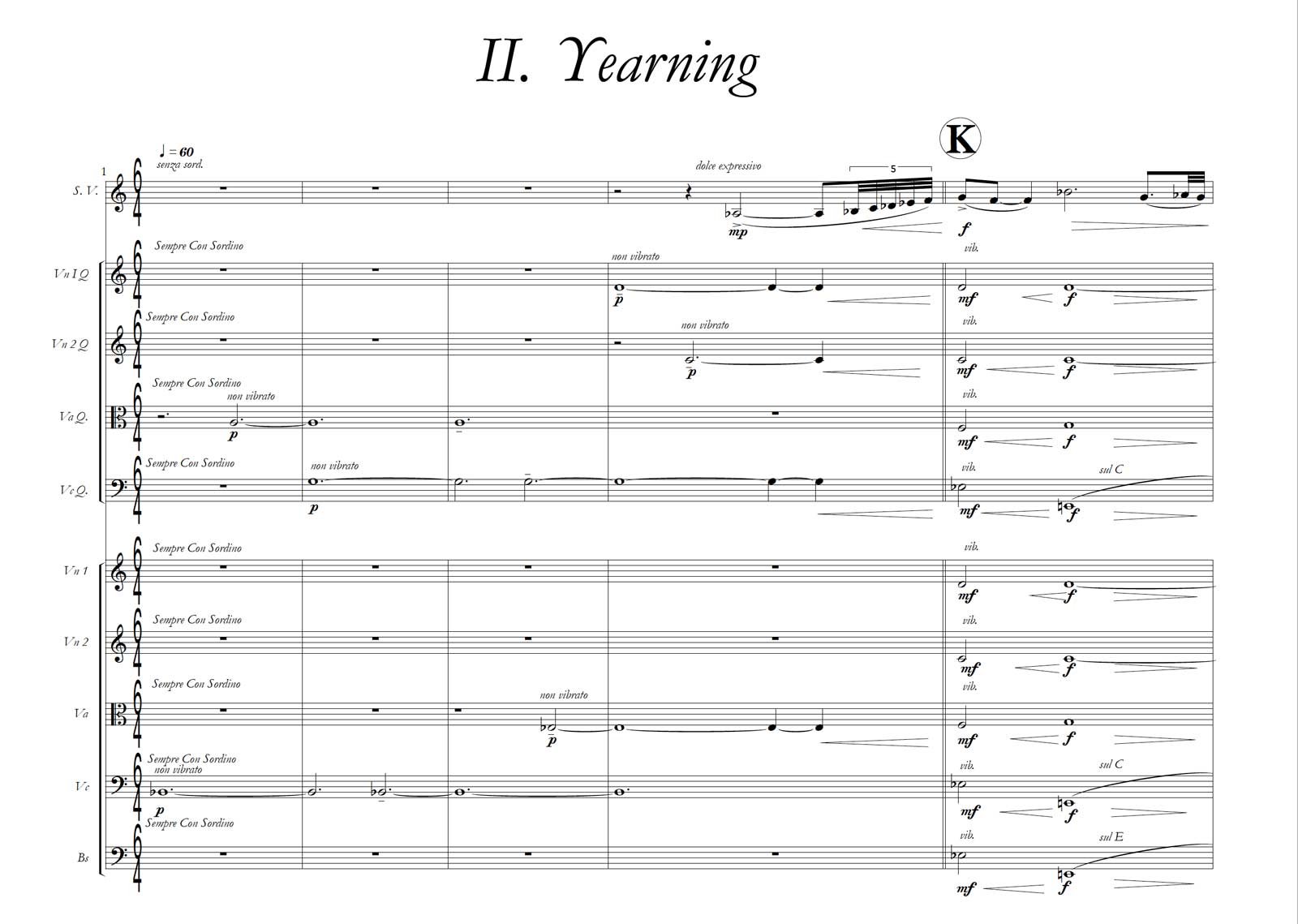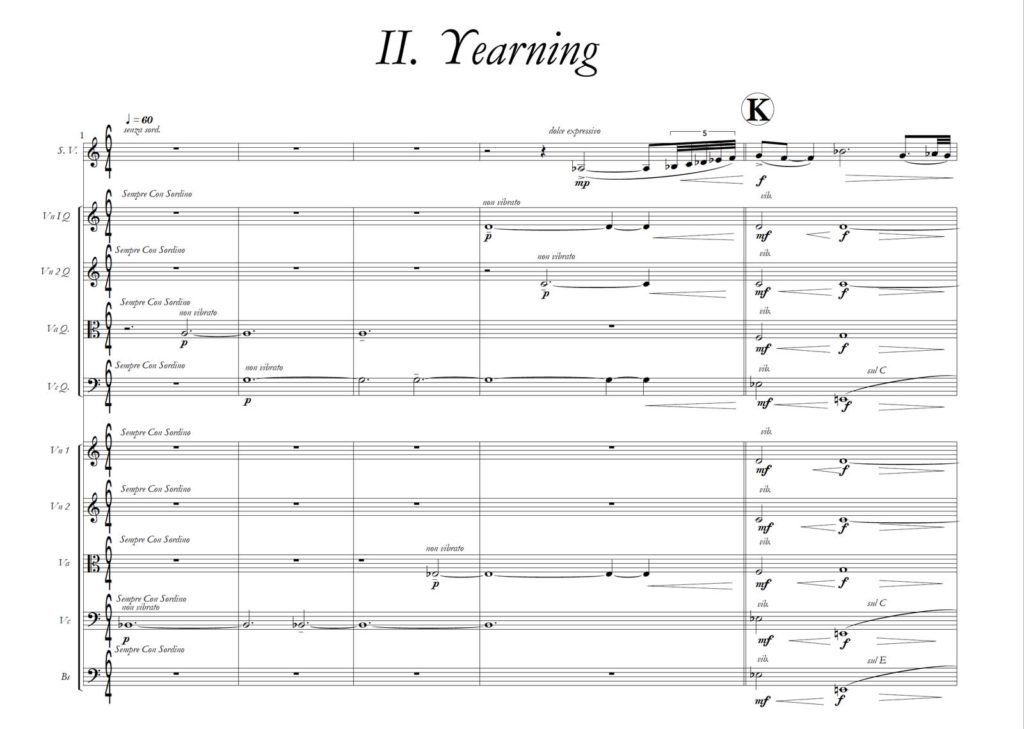 … But what makes the music sound up-to-date and not like some pastiche comes from Mr. Lay's penchant for fracturing phrases. Just when a spiraling melody dancing atop a jaunty rhythmic pattern takes off, it discombobulates into jagged bits and pieces. – Anthony Tommasini, NYTimes
The last movement, "Follow the Leader," is, as it sounds, a fast frolic. The solo violin cajoles and sometimes runs away from the group, who chase a single step behind. Each string choir imitates the soloist, but entrances are carefully timed to avoid one stepping on the other. This produces a close, stretto canon, like a flock of finches in flight. Each chase ends in happy chaos, thus providing a clear outline of a rondo form. If you listen, you'll find out if they caught the leader or not.
For the 2022 recording with Milan Palá, I composed a new introduction to this movement that neither Tamas, Cenovia or Alex never saw. It does a better job of introducing the theme. Beginning as an attaca mini-cadenza out of the high solo harmonic which ends the previous movement, it rises to the most delicate highest heights available to a violin, and falls to its lowest. The string quartet heard in "Yearning" help him up and together the build momentum that kindles the whole ensemble to a chase. I hope you get to hear this new addition!