Keith Lay wants to play music on swan-boat-mounted radio-controlled train klaxons and we think that's awesome
Posted By Jessica Bryce Young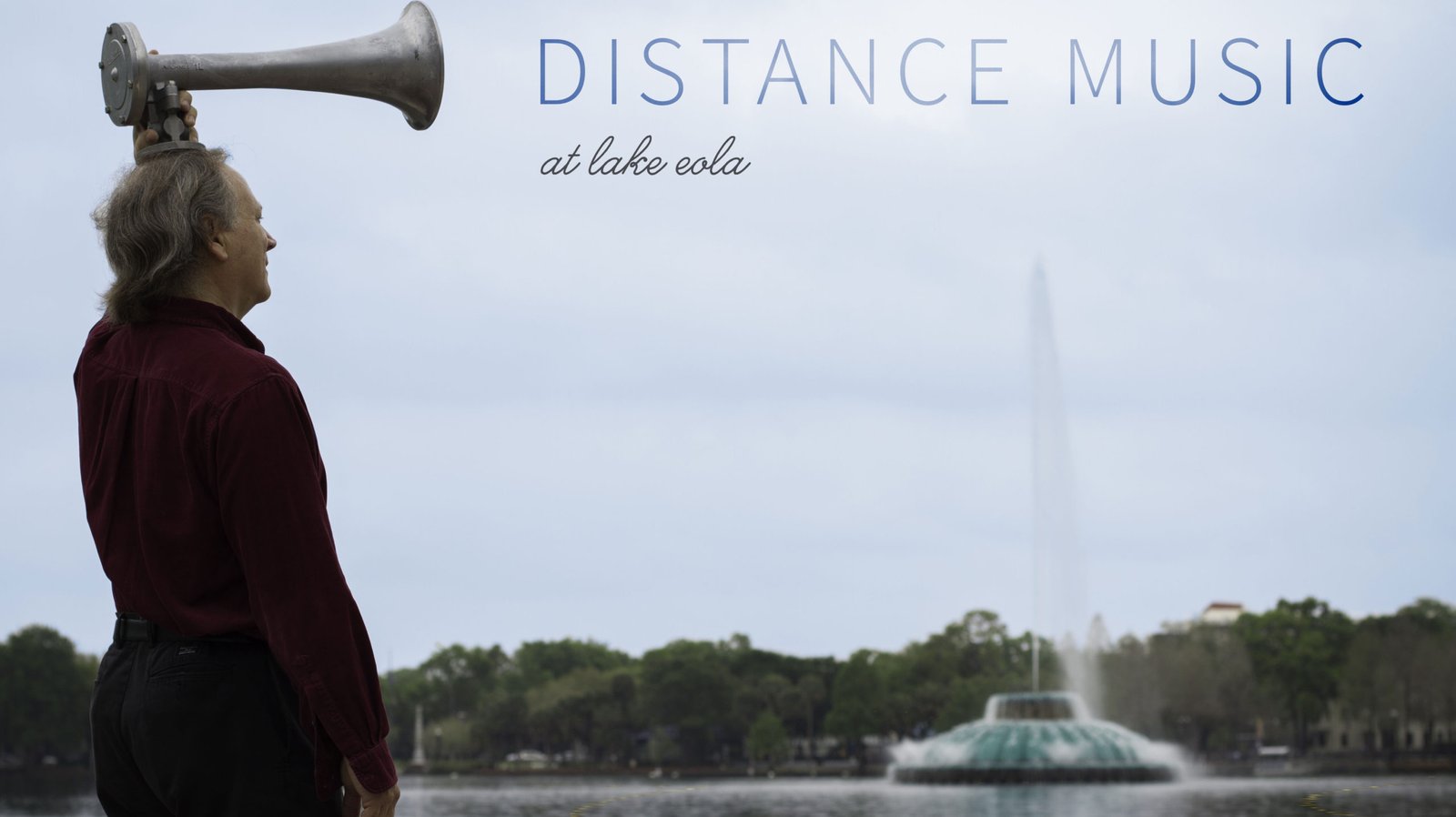 We'll be writing more about this as the actual event approaches, but just wanted to point you to another awesome Orlando project currently in the Kickstarter phase. Composer Keith Lay is continuing his ongoing experiments into the very nature of sound with Distance Music at Lake Eola, and he wants you to help him build the instrument on which he'll play Distance Music: the Distance Organ.
Distance Music at Lake Eola will be "a thousand-foot-wide constellation of seven radio-controlled train horns precisely located on the 23-acre lake. It will provide a different melody for every step the walking audience takes on the surrounding path." Those horns, mounted on wheels and radio-controlled with a central hub, make up the Distance Organ, and Keith Lay wants to take the Distance Organ around the country. "Distance music may go to Burning Man, other cities, with orchestras or bands. I would love to compose Distance music to be heard from distant mountains, or in free fall from an airplane. Can you imagine what these will sound like?" All he needs is a little moolah kicked his way to start.
Distance music is based on the remarkably simple phenomenon of sound localization, something children usually learn during their first scary thunderstorm: "When lightning strikes, people know that every 5 seconds counted until the thunder arrives measures another mile distant. Distance Music at Lake Eola is the first musical experience that uses the same principle to create rhythms around a 45-acre space (and it's much safer)." Lay has composed two segments for this performance: In the first movement, a brass fanfare will be played atop two downtown buildings, "tossed back and forth across the lake from the two building tops." Next, the Distance Organ takes over out on the lake. You'll want to move around the park to experience the different melodies that will be created in each particular location; as you change the distance of your ears from the horns, you'll hear different parallactic combinations of notes at varying volumes.
Frankly, we just barely grasp the psychoacoustic underpinnings of this project – you can explore the minutiae of the radio programming, sound pressure levels, air temperature measurements and all the other technical details in the Distance Music FAQ – but if , the 2012 precursor, inSPIRE, was anything to go by, this will be a fantastically brain-expanding experience and a credit to Orlando.
And we aren't the only ones who think it's awesome – Lay got word earlier today that Distance Music is a Kickstarter Staff Pick. "I want every sound and science geek in the world to enjoy hearing about the concept," says Lay. We're pretty sure there will be a few out-of-towners in the mix Oct. 25 at the premiere performance of Distance Music at Lake Eola, and possibly again when a version is performed Nov. 1 as part of the Creative City Project.

We've written about Keith Lay, oh, just a few times before: