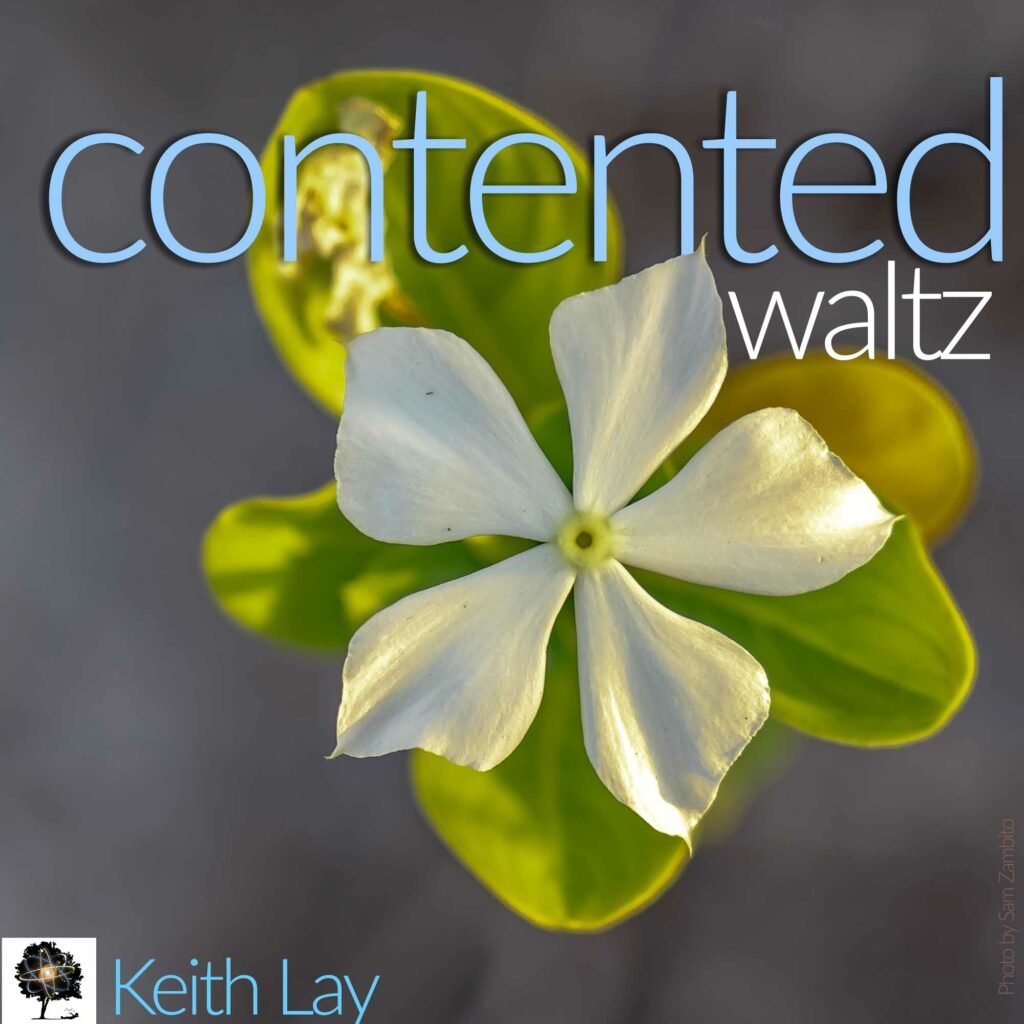 Contented Waltz: using science to create relaxing music
To me, "core" music only needs pitch and rhythm to work. 
"Core" music can be played on any instrument(s), and as long as the pitches and rhythms are played, the music's meaning clearly comes through. Think J.S. Bach inventions, for example: whether played on the piano, saxes, synths, xylophones, or with voices. – it's essentially the same piece. 
There are other aspects of sound which are just as important, imaginative, and brilliant threads to weave into a composition. But staying to the core of written pitches and rhythms which fall on a metric grid is, I think, the most challenging. 
Synthesized sounds, and a sampled clarinet, come to life in counterpoint ("note against note) to render this relaxing waltz.  Like many electronic music productions before EDM like Walter Carlos' "Switched On Bach", Tomita's "Snowflakes Are Dancing" and the music of Paul Lansky, these electronic voices are used symphonically (sym= together, phon=sound).
The original version of this music, dated October 10, 1995 as "Waltz for Guitar", underwent revisions, and in 2001  became a piece for solo guitar for my twin brother called "Kevin the Cricket Waltz". Learning through many musical friendships over the years with excellent guitarists like  Steve Aron and Tom Olson, as well as my twin brother, Kevin, I knew and loved the sound and expressive of the guitar, but this music did not fit the instrument well. In 2011, Ballet Pixelle from Second Life asked for a dance piece and I proposed converting "Contented Waltz" into electronic music. I decided to update it once more (2016) to explore Omnisphere 2, Sculpture, ES M, the free Michael Norris' Spectral Averaging plug-ins and binaural mixing in LogicX. 
more coming