Timucua Arts Foundation presents its first ever music publication, an anthology of eleven piano compositions from the Central Florida Composers Forum! The works featured span the last 25 years, with seven of the eleven works composed in the last decade. Curated and edited by composer and Artistic Director Benoit Glazer,  this anthology is both a testament to depth of talent of Central Florida composers, and a world of musical possibilities waiting to be explored by adventurous pianists everywhere.
Released on July 3rd, 2020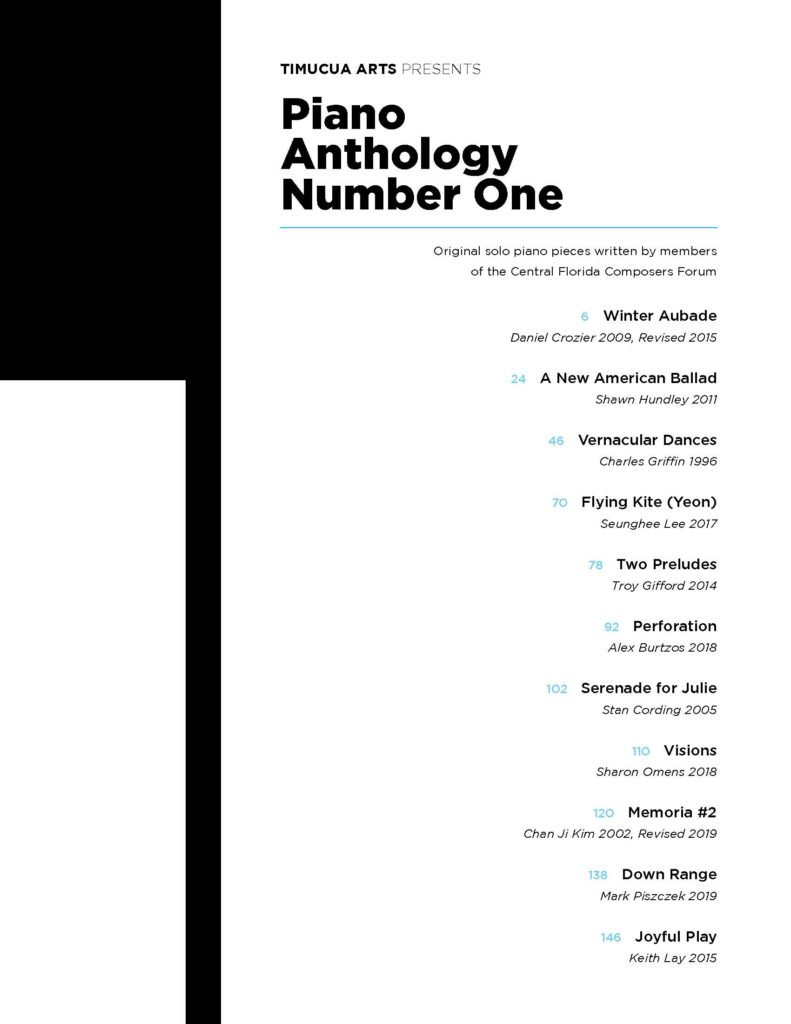 TIMUCUA ARTS FOUNDATION | PRODUCT 0001
Copyright 2020 | All rights reserved worldwide.
ISMN 979-0-800198-00-7