A 3D and Musical Adventure Exploring America's National Parks and Exciting Cities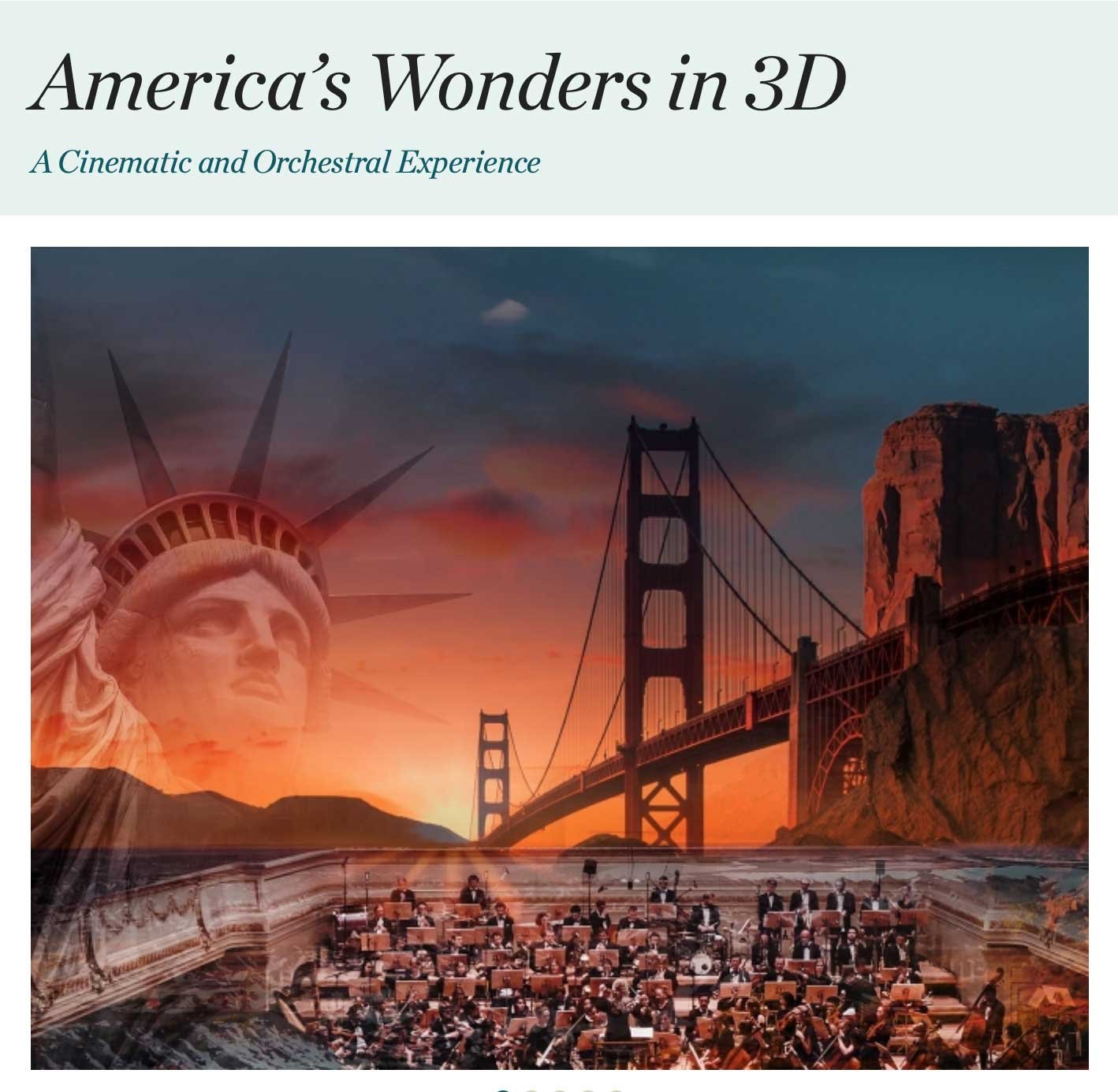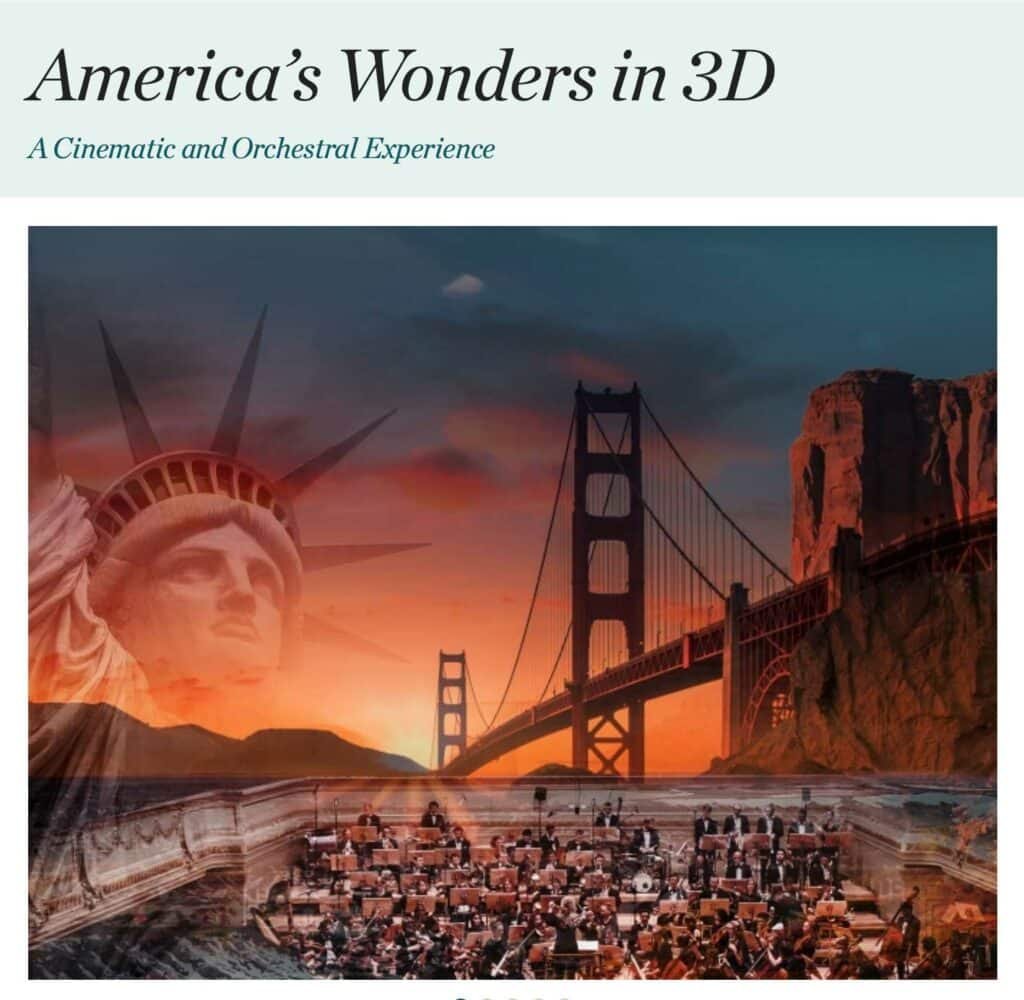 The Naples Philharmonic
Music Director: Radu Paponiu
December 5, 2023 8:00PM
Hayes Hall, Naples, Florida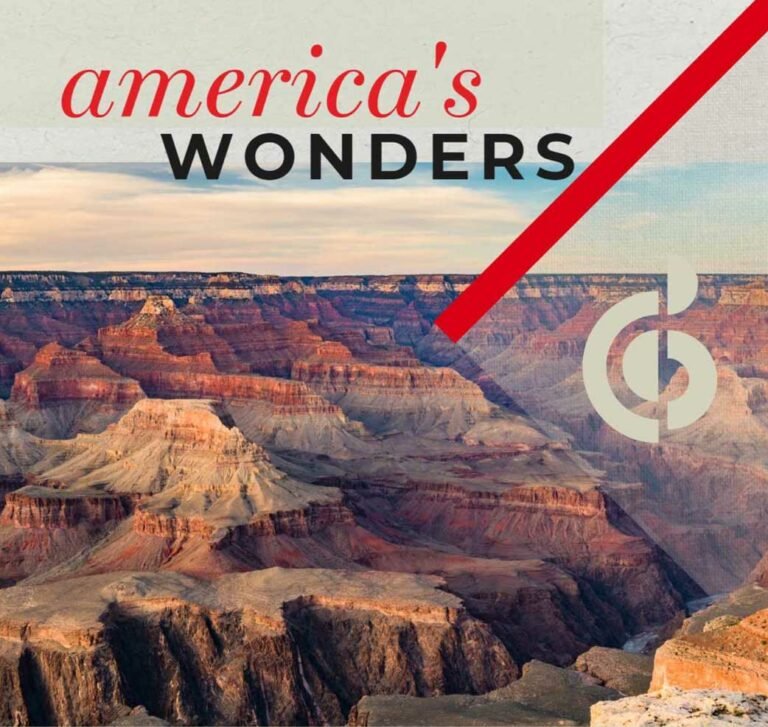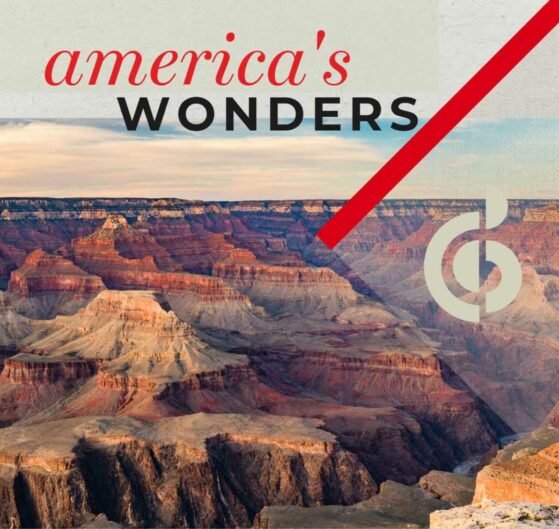 The Augusta Symphony
Music Director: Dirk Meyer
Augusta, Georgia
March 21, 2024 7:30PM
America's Wonders is a unique cinematic and musical celebration of our nation's national parks and exciting cities. For the first-time, audiences will have the opportunity to see striking 3D images while an orchestra takes them on a journey through America.
During the first half of the program, concertgoers will witness the wonder of watching the sunrise over the Grand Canyon, gazing up at the canopies of the Redwood Forests, and flying over the Appalachian Mountains. The second half features a 3D video segment exploring our nation's vibrant cities, as concert-goers walk through New York's Times Square, experience the thrill and lights of Las Vegas, and even stroll across the Golden Gate Bridge.
With spectacular 3D throughout the cinematic journey—visiting 26 national parks—concertgoers will hear both popular and original compositions from our nation's most talented composers. As they navigate through our nation's greatest cities they will hear familiar sounds that align with the city in which they are exploring, including "I've seen the lights go out on Broadway", "New York, New York", "My Kind of Town", "Conga", "Viva Las Vegas", "Crazy Town", "I Left My Heart in San Francisco", "Deep in the Heart of Texas", "Carolina on my Mind", "City of Stars", "Seattle", and "City of New Orleans". Concertgoers will navigate through our nation's most revered national parks accompanied by both popular and original music. Orchestral selections from "Grand Canyon Suite" to "Shenandoah" and on to original compositions perfectly aligned to the action in the film.
This promotional video was produced during the initial build. At that juncture we planned on including Copland's "Appalachian Spring" in the music – but that piece was not made a part of the program, I'm guessing because of licensing restrictions. It does include the third "Grofe's "Grand Canyon Suite", and a different arrangement of the fourth, "Shenandoah" – the fifth is an excerpt of my own composition, "Green". And, except for Neil Diamond's "America" and "America the Beautiful", all of the city songs are included, the difference being that the fantastic Canadian singer Adam Fischer sings throughout the second half. 
In 2019, Princeton Entertainment premiered America`s Wonders in Cincinnati, Ohio with the famed Cincinnati Pops Orchestra.  After its groundbreaking debut, America`s Wonders traveled to Salt Lake City, Utah. Critics from the Utah Review and Front Row Reviewers identified America`s Wonders as an "exquisite piece of art", "an artistic marvel of its own merits", "a literal feast for the eyes and ears, unlike anything I have ever experienced", and it "has to be seen to be believed."
The Covid19 pandemic cancelled the tour, as it had put a stop to all indoor entertainment in 2020. In March 2022, the show began  ramping up once again, and will eventually cross the country as a recognized feature of the 250th year celebration of the United States.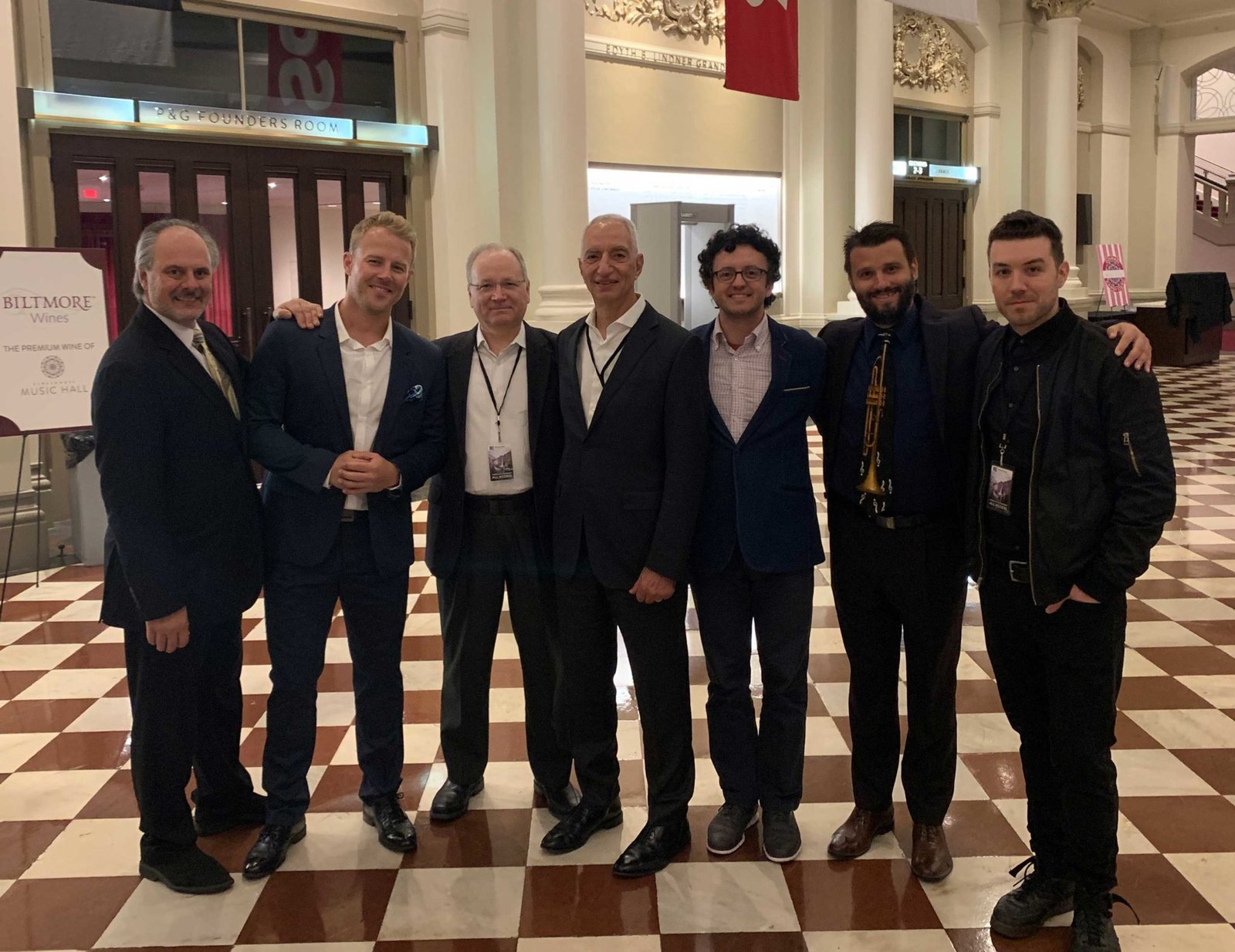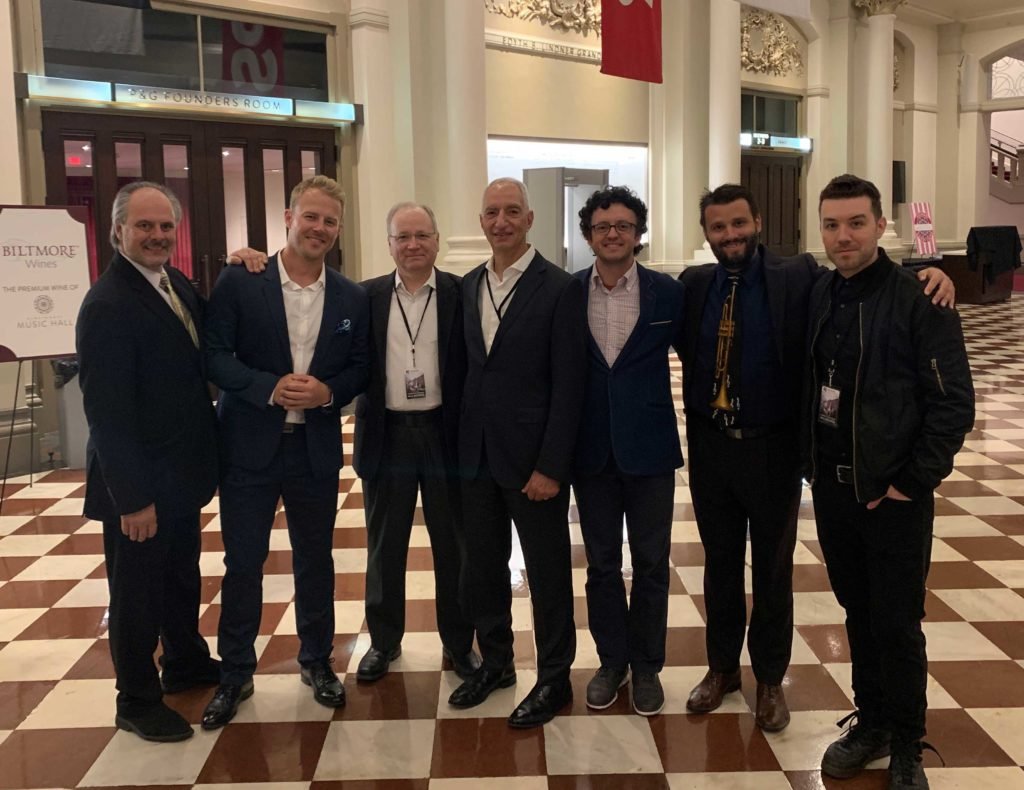 About Princeton Entertainment
Princeton Entertainment's producing signature is the creation of innovative productions combining the talents of popular recording artists, entertainment franchises with orchestras and other elements. Princeton's tours, appealing to cross-generational audiences often reach five continents. Over its history, Princeton's clients, touring productions, and co-producers include: Andrea Bocelli, Justin Timberlake, Cher, Aretha Franklin, James Taylor, Nana Mouskouri, Harry Belafonte, Idina Menzel, Joan Rivers, Linda Ronstadt, Liza Minelli, Pokémon: Symphonic Evolutions, The Legend of Zelda: Symphony of the Goddesses, Julie Andrews, Christopher Plummer, John Williams, Charlotte Church, Denyce Graves, Raul Esparza, The Irish Tenors, Sir James Galway, Marvin Hamlisch, John Lithgow, Star Wars: In Concert, The Philadelphia Orchestra, Royal Philharmonic Orchestra, New York Philharmonic, National Symphony Orchestra, the Baltimore Symphony, the Pittsburgh Symphony, Vancouver Symphony, San Diego Symphony, and the Orchestra of St. Luke's.
Princeton Entertainment's other producing and presenting partners include: The U.S. White House, Saturday Night Live, Universal Music, Carnegie Hall, and UNICEF.
The music of "America's Wonders"
"America's Wonders" has gave me an opportunity to create "Green" to accompany inspiring imagery of lush redwood forests and spacious mountain vistas . It is a seven minute composition placed second from the end of the first half. Other composers on our team and their new music are Thiago Tiberio: "Water", Judson Green: "Sandstone" , Don Hart: "Mountains" and  Ed Kasses:"Concert Credits"
The music of the first half of the concert expresses the immense beauty of our American National Parks. Audiences enjoy the music along with spectacular imagery shot by MacGillvray Freeman in true large-format stereo cinematography. To experience the depth of space and color of nature those stereo images contain happens through 3D Live/Liminal Space's award-winning cutting edge technology . 
The second half of "America's Wonders" explores our country's exciting cities. Opera singer Adam Fisher takes the audience on a "tour" of famous American cities with songs. Adam's voice is a buttery  baritone with a gorgeous extended  range. 
Princeton commissioned fresh arrangements  of these songs from composers Thiago Tiberio and Don Hart, heard on the first half. Don McLean's "Vincent" ends the show with a sweet arrangement for orchestra by Brian Finley, followed by Ed Kasses', the CEO of Princeton Entertainment, "Concert Credits". 
The amazing footage of America's Wonders came from MacGillivray Freeman, major innovators in IMAX and true stereo moving imagery. 
Delivering 3D to a concert hall sized audience over a live orchestra was impossible or impractical until the innovations of 3D-Live.