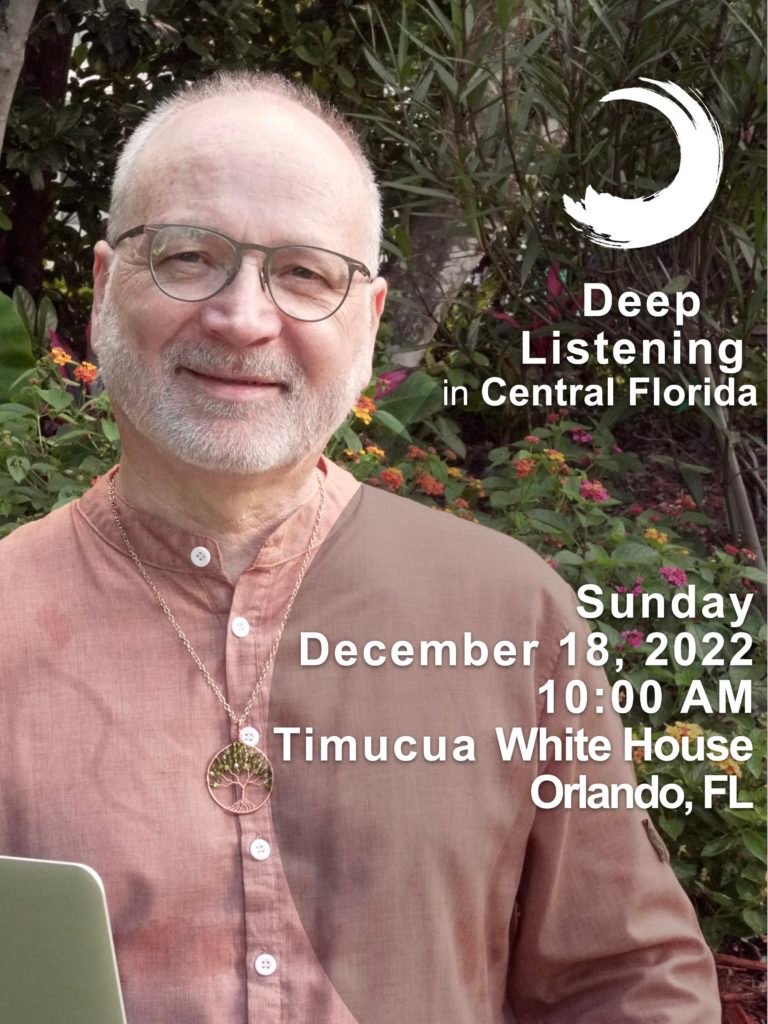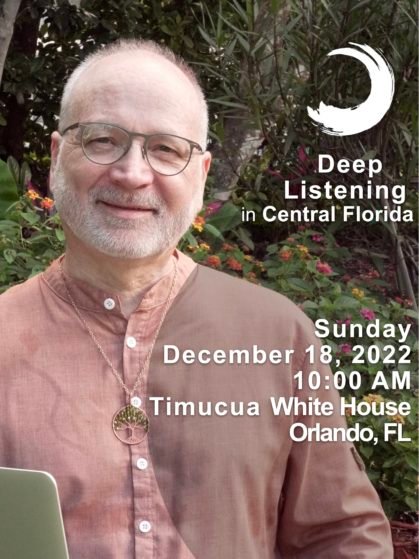 Summary of DECEMBER meeting
Our fourth "Deep Listening in Central Florida" meeting!
Martin Schiff generously lent his expertise in Tai Chi as we began our meeting down the street in Wadeview Park. Thank you, Martin! We hope you continue in this role. Your instructions were easy to understand, accessible, and perfect for beginners. 
We enjoyed another good turnout this session, with an especially joyful group. 
This February 15th, we begin our new meeting schedule: the THIRD WEDNESDAY night of EVERY MONTH! We begin at 7pm. Let me know if this meeting time does not suit you as well as Sunday morning using the contact (in the hamburger at the top right), or keithl@me.com
And, let your friends know that a Deep Listening group is forming in Orlando. Open to everyone, come let the process of sonic meditation help you become more aware of life and others through sound and interaction. 
We will slowly grow into a tight community forged in the heart of sound with heightened sensitivity, emotional connection, and shared spirit. 
Angels represent the collective guardian spirits of this meditation.
Demons represent the individual spirits of creative genius.
Angels make steady, even, breath-long tones which blend as perfectly as possible with the steady, even, breath-long tones made by other Angels.
Demons listen inwardly until sounds are heard from they own inner spirits. 
Any sound that has been heard inwardly first may be made. 
During the course of this meditation, Angels may become Demons and Demons may become Angels.
Begin by just listening for a few minutes until the spirits move. 
ANGELS AND DEMONS
 (Pauline Oliveros 1980)