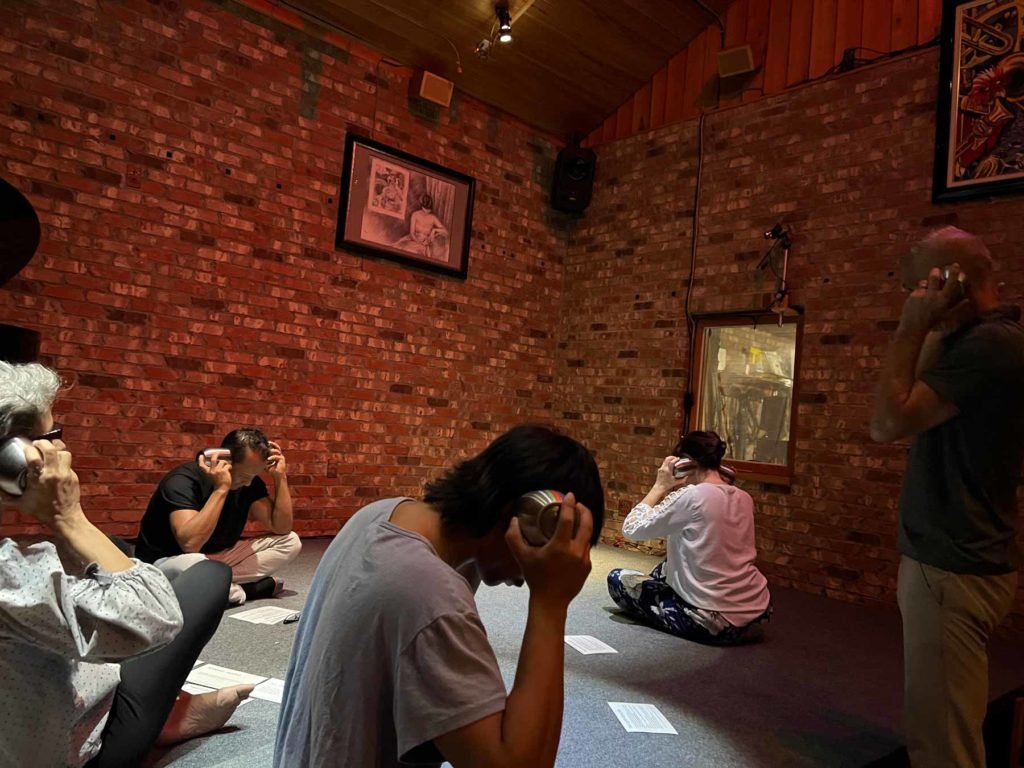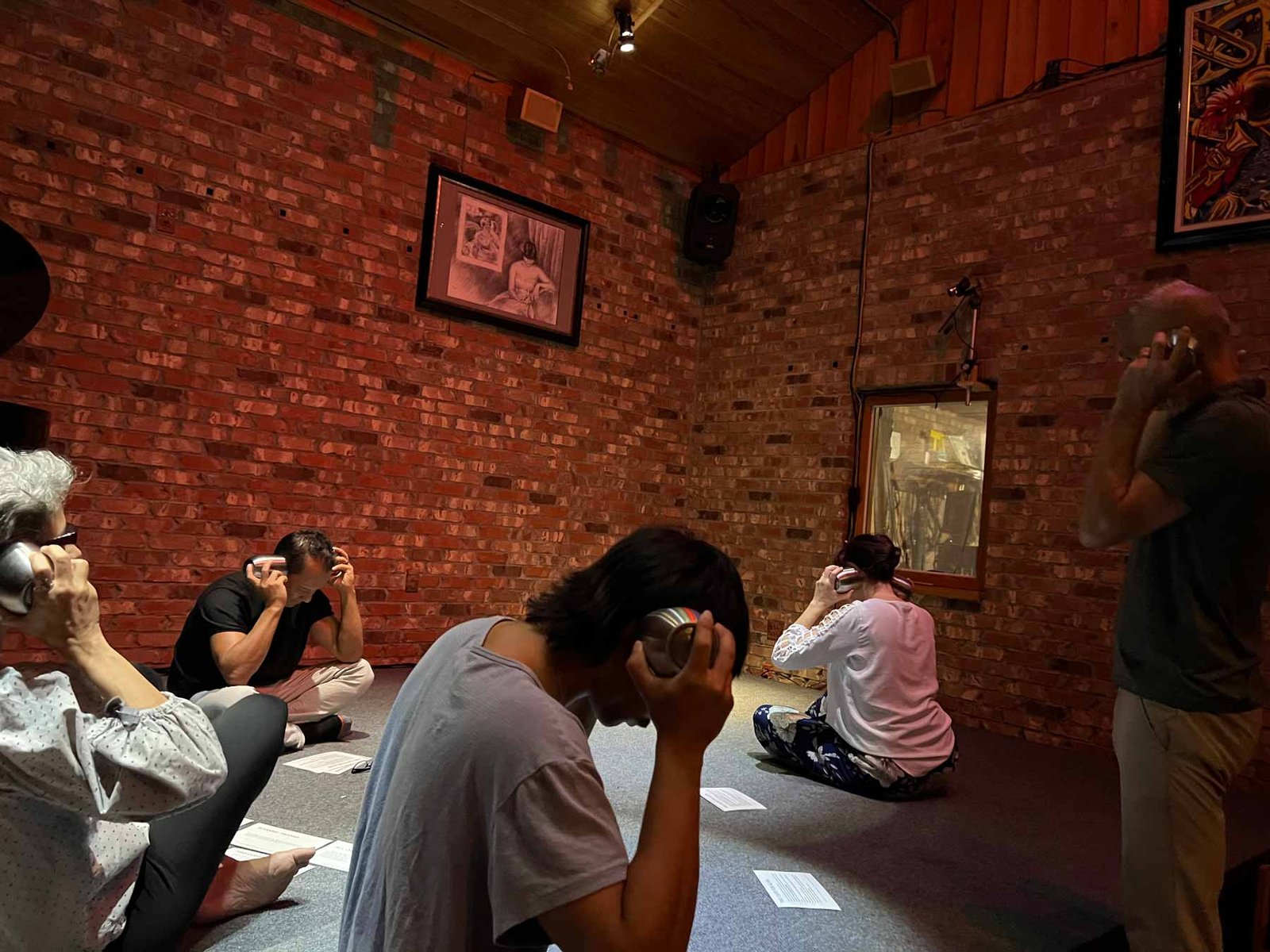 Our first "Deep Listening in Central Florida" meeting!
Being Father's Day, and only publicized on my and supportive/interested friends on my and their Facebook and Instagram pages, our first group was small but wonderfully receptive! Besides myself, Elaine and Benoit Glazer attended, as well as new friends, the Rossi Family of three. 
Our meeting in August will set the new norm as far as marketing. By then, we'll be up on the Timucua site, which gets good traffic, and most of all – it's not a family oriented holiday. 
Sonic Meditations performed/engaged/explored
SCANNING – HEARING
 (Pauline Oliveros 1995)
The group begins to scan the soundscape. When someone feels the impulse to know what others are hearing, a signal (such as standing up or raising a hand) is made. The group members share what they are hearing at that moment. 
TWO CUPS FOR ALVIN
 (Spencer Topel)
Locate two coffee mugs, ideally ceramic or porcelain.
Turn on a white noise generator and set it to a relatively loud level, but not so loud that it hurts your ears. If you do not have a physical one, there are many on the internet, for example: https//onlinetonegenerator.com/noise.html
Take the two coffee mugs and place them over your ears, so that the white noise is very muted.
Gradually create an opening between one of the cups against your head. You will start to perceive a tone.

 

Now try the same thing with the other cup.
You will notice that you can now perceive two tones depending how wide the opening is. A small opening will produce low tones, a wider opening will produce higher tones. Too open, and you only hear white noise.

 

Now play a short duet for two cups that only you can hear.
GIVE SOUND / RECEIVE SOUND 
(Pauline Oliveros 1981)
Listen
Give Sound
Listen
Receive Sound
The wonderful ACS house system of Timucua was cranked up to simulate a very large reflective space. Such an acoustic environment transforms every sound into something sonorous, heard in a new way.
I brought my portable ambisonic recording kit and set the single SPS200 in the middle of the room about 10 feet high, and recorded the 4 outputs into a Zoom H6.  The last sonic meditation, "Give Sound / Receive Sound" was recorded. 
Short percussion hits (played by the Rossi parents) gained a sustain not heard in normal spaces.  The emotion conveyed by the piano chords and melodic fragments (played by Matthew Rossi) became more contemplative, with the ACS resonance. Elaine Glazer vocalized light melodic phrases. Benoit Glazer played a cornet. I played my alto sax. Both of the wind instruments sounded larger-than-life in this responsive sound space.
All six of us performed as individuals in the first part of the recording. In the second recording, we split into two opposing trios, thinking like a group, playing rather traditional roles. The last recorded section, No. 3, was much like the first.  
NOTE: These are raw uncompressed, unprocessed ambisonic recordings folded down into the atmos 7.1.2 format rendered with the Apple 7.1.2 HEADPHONE/ Binaural format as an mp3.